Ambulatory surgery centers, commonly known as ASCs, are modern health care facilities that provide same day surgical care along with diagnostic and preventive procedures for patients who don't want to use traditional hospitals. They've become increasingly popular in recent times and are set to see more patients turning to them over the coming years. But what are they and how do they work?

ASCs are an alternative to hospital outpatient services and have transformed the outpatient experience for many Americans. ASCs specialize in the procedures they perform so you can be confident that every member of medical staff that you see, from triage to surgery and on to recovery, is a specialist in their field. That's why ASCs have such a strong record of success in quality care and in positive outcomes for patients.
Recent advancements in the medical industry have meant that many procedures which previously required hospital admission can now be performed routinely and safely by ASCs. These include anaesthesia, pain relief and most outpatient surgery. Just like in hospitals, staff in ASCs work to strict protocols and procedures, and they comply with the same laws and legislation, so you can be sure that you're in safe hands.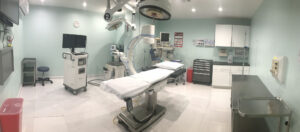 Surgery performed at an ASC take, on average, around 25% less time than one carried out in a traditional hospital setting, so you'd be forgiven for thinking it could cost more. But according to a study by researchers at the University of Minnesota and University of Louisville, patient costs are actually lower. Researchers found that procedures at ASCs were between $363 and $1000 cheaper.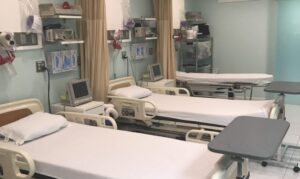 Alliance Spine & Joint is one of South Florida's leading providers of interventional pain management, orthopaedic surgery and neurosurgery. Our staff are highly trained and dedicated to providing you the best possible care before during and after surgery. We have surgery centers in Hallandale and across Florida, offering many outpatient services. All our surgeons are board certified and fellowship-trained in their speciality ranging from neurosurgery to orthopaedic and joint surgery.
Our conservative approach combines the least invasive procedure with the most effective treatment available and all our treatments are tailored to patient needs following a thorough examination of the condition and its root cause. Our goal is to get every patient back to their highest level of normal functioning in the quickest and most pain-free way and surgery will only be performed where less invasive procedures are not possible or haven't brought about the expected improvement.If you're living in Florida and require treatment, rehabilitation or just a consultation to talk about how we can help you with any joint or back problems get in touch on 305 467 7968 or visit www.alliancespinejoint.com. If you want to go right ahead and book an appointment you can fill out the form at the bottom of our home page.
Benefits of an ASC?
Why do we use it Convenient for our patients. Same-Day procedures.
Cost effective In most cases, typically a cheaper alternative to a hospital.